MISSION & HISTORY
At Shechtman Tree Care we strive to provide the highest quality of arboriculture services while respecting and protecting the environment. With trees and people living increasingly close together, it is important to ensure that trees are safe and maintained in good condition. During our free consultations we look at the health of the tree, the environment, and take what is best for the tree and the client into consideration. All of our arborists are professionally trained and are encouraged to obtain and maintain certification. They will ensure your trees are pruned according to professional industry standards.
An inside look at the world of the arborists at Shechtman Tree Care:
Residential & Commercial
Tree Pruning, Removal, Cabling, Planting, Stump Grinding, Milling
We are fully insured and a member of the International Society of Arboriculture.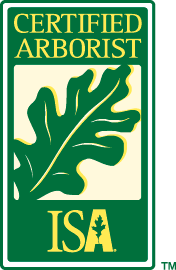 FOR A QUOTE
To have our Arborist review and quote on your project,  Call us at:
215-776-TREE (8733)
OR...
EMAIL US
TIPS & COUPONS
Get seasonal tips on how to care for your shrubs and trees. Also receive promotional coupon on various tree services.
Subscribe